Studio X Photography - Who we are and what we do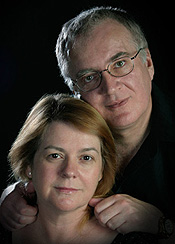 Studio X Photography is a fine art photographic studio, not unlike a handmade Aston Martin Sports car or an exquisite suit from a bespoke Savile Row tailor in London. Our photo shoots are custom designed and crafted for you; and you alone! We plan the shoot with you in advance, we offer ideas and listen to what you want and together create the ideal photo shoot, tailor made, just for you. We have worked with people from 18 through to others in their 60's and from every walk of life. No matter their age, everyone has been awestruck with their results!
Women and couples need a very special photographer who can capture the romanticism and unique connection. Someone to capture subtle mood changes from innocent to playful to sexy and seductive and represent those expressions artfully and tastefully. We are multi award winning Auckland photographers recognised both within New Zealand and internationally for our exceptionally high standard of work and our ability to produce stunning imagery.
You are free to choose any themes for your shoot. From playful glamour photography to seductive boudoir photography, beautiful makeover photography, romantic couples photography or perhaps artistic nude photography, the choice is yours! Maybe you would even like to include some cheeky exotic and risqué portraits amongst your collection!
We have developed our own signature style of photography which is both highly creative and flattering to all shapes and sizes. We are totally passionate about our art form from the shoot right through to the individual hand retouching that every image receives.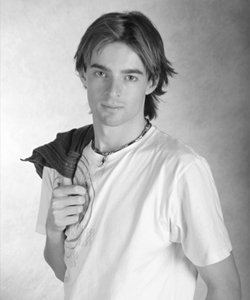 Studio X Photography is a family owned and run business and therefore all the staff go to extreme lengths to ensure your satisfaction because we have a great deal of pride in what we do. All shoots are fun, relaxed and highly rewarding. Unlike many studios we make sure that you have sufficient time to enjoy your experience and we do not put a limit on how many shots we take. Creating art takes time, care, purpose and expertise.
Feel free to explore through our website to gain inspiration for your own photo shoot with us. You can discover what's in store for you during your session on our Xperience page and also read about the experience of others on our photo shoot testimonials page. We also offer photography gift vouchers which make for the perfect present for a great range of special occasions! Be sure to check out our latest photo shoot specials and packages too!
If you have been thinking about such a photo shoot for yourself and want only the best, we would love to hear from you. You can contact us on (09) 309 4646 or contact us and we will be in touch with you shortly.
How to Find Us
Studio X Photography is located at level 1, 231 Khyber Pass Road, Grafton Auckland 1023, New Zealand. All photo shoots and consultations are held at our Auckland studio location.